1
« Last post by R.R. Book on Today at 01:14:04 PM »
I was off my usual path of travel recently, and ended up doing a little grocery shopping at a Giant store which has always been staffed by friendly small-town people.
Was taken by surprise this time when a robot paused to scan my image in the produce section, and then later blocked me from turning a corner with my cart to continue onto another aisle.
Also, gone were all the friendly people at the check-out lines, having been replaced with self-checkout.
Here's a film taken by someone else of a similar robot in another Giant grocery store: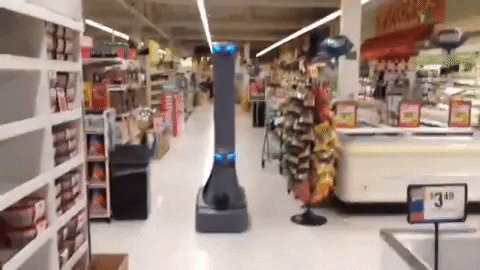 https://www.youtube.com/watch?v=6r-_HPDqB2Q